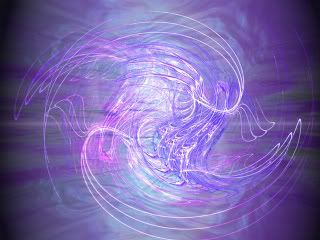 So, tonight I did a detailed Spirit Guide reading according to the instructions from the Soul Realignment program and it was awesome! I felt like I had gone to a party and talked to a bunch of people. Each had their own energy, name and much to say to me regarding the individual for whom I did the reading. I took copious notes, of course, and I'm glad Duty suggested that I get a program for the laptop to record voice because I know I can channel a lot more information if I didn't have to slow it down so much to write it.
I'm very excited to be offering those readings now along with the other intuitive readings over on Into The Mystic. They make lovely Christmas gifts! :)
BTW, so far so good on the medical tests. Both sonogram and pap were clear and fine. But ugh … I get to do the colonoscopy just for shits and grins. (Sadly, literally on the "shits" part.) Ah well. Better to be sure, no?
(Gorgeous picture from here.)