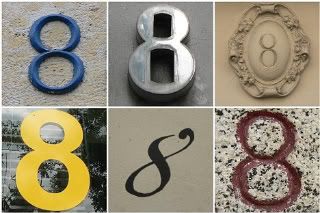 Woo Hooo! I am officially down 11 lbs this morning and am doing a happy dance around the room! My hope for this detox was, of course, to lose some weight and to realign my body's energies and whatnot. I am happy to say that the weight part has happened and I trust that the other will follow suit. I felt really good and energetic Saturday and Sunday morning but then got so tired and lethargic on Sunday. I went to do some woo-woo stuff and had to stop and go to sleep after about 5 minutes. What was that all about? So, I took it easy (not that I ever take it hard but you know, relatively speaking) the rest of the day and today I feel all kinds of good. I'd like to go past 10 days on this if possible but I am listening to my body to see what it says.
Lest you think I plan on going back to Snarf-City upon my return to food, please to be knowing that after the 3 day transition back to eating, I will be working toward a raw foods diet. Not 100% (yet) but I'm thinking 75/25. I found a great book called "Raw Food Detox" by Natalia Rose and it's a real do-able plan for me. Definitely going to be staying off sugar, transitioning to decaf and/or taking my coffee consumption down significantly and listening to my body.
So yeah, I rock. :)
Other weekend news: I am glad I came to my senses and did not make the trip to DC to see Mama, the mooks and Randi because it was just a leeeetle bit crowded there. What was I thinking? Plus, I could watch it on the teevee all snuggly and warm here. Yey for common sense and cable. Speaking of tv – anyone watching the Carson Kressley show "How to look good naked"? I love love love this show. I especially love how Carson revels in his gayness and breaks the tension with some goofyass comment or dancing around in a "I dream of Jeannie" hat. He always makes me laugh and doesn't seem phony about it at all. I like him. Plus, it's so nice to see women of all body sizes and types learn to appreciate the body they have. Great show, if you haven't checked it out.
Bye for now … happy MLK day and almost CHANGEover day. Woo-Hoo! Yes, we will!