Wait, wasn't this supposed to be Gratitude day? Can I do a WTF and a Gratitude? That will work. But it must be in equal measure. Ay! There's the rub.
Here we go!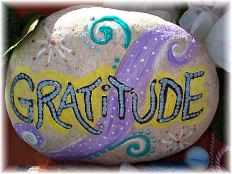 WTF: Tweeting. I don't get it. I do it, periodically and I like the ones I read from those attending Cookie concerts but mostly it's just sorta gay.
Gratitude: working internets – I love you and kiss you and make you my boyfriend forevah (or at least until Cookie assumes his rightful place in my bed heart.)
WTF: When I answer the phone at work and the idiot person on the other end of the line says "Who is this?" I want to say "Lisa. Who the fuck are you?" but I don't. I just say my name (but in a p/A pissy voice that lets them know I did not like that question.)
Gratitude: Still employed and spend most of the day alternately faxing stupid crap to a place that's ridiculously overwhelmed by all the faxed stupid crap and surfing the web. Plus! Pad Thai! Love it!
WTF: Yes, it's true. The pets at my house know that love = food and they totally play on that theme until I want to shoot them. They follow me around as if I am the pied piper who may, at any given moment, open the magical closet and give them a treat (mostly because that's what I sorta do). It drives me crazy and yet, it was of my own making. WTF, Lisa??
Gratitude: They provide me love and snuggles and company and that's a pretty big payback for a few treats. I'm the lucky one here.
WTF: I watched a documentary on that horrible "Westboro Baptist Church" cult and it was completely WTF central. (They're the ones who picket soldier's funerals with the "God hates fags" signs and all.) It is so beyond appalling to me that someone could think this is doing God's work.
Gratitude: I am so thankful that this was not the path I chose to walk in this lifetime. It's not an easy one as they truly seemed to reap what they were sowing. If I'm gonna be reapin', I'd rather be sowin' some love, y'all.
WTF: I swear to God I saw a Palin/Coulter 2012 sticker on a big truck today. Oh my. That was really all I could say.
Gratitude: I have some awesome sisters of the woo over at Democratic Underground ASAH forum. Intelligent, warm and so so open to all kinds of ideas. It's really a safe haven in what can be a tough environment some days. (Some will even volunteer to be your confidant if you ask them!)
How's that for a Libra? A dash of WTF sprinkled with the fairy dust of gratitude. :) What's your pair today?