Meet Luke, Cousin O'Cool's boychild. He is the most fun kid (how could he not be with who he has as a mom?) and so damn cute. You'd never know he's just two, would you? He melts my heart when he finds me in a crowd, takes my hand and leads me over to sit near him. I asked C O'C if he did that for everyone and if the answer was yes, don't tell me. Heh. She said he didn't so that made my day! Yeah, our family pretty much adores this kid. Plus, he has a name that starts with the letter "L" in honor of our sweet girl Lauren.
This is baby Sophia, who is officially my Goddaughter of Love #2. Despite looking like a small Rush Limbaugh, I adore her! hehe Sophia is smart, snorty and half of a set of twins that our friends Kim and Sal are adopting. I am beyond thrilled to be asked to be a Godmother again. And I know Lauren sent this. How do I know? Well, Cousin O'Love pointed out to me that in this picture, I am wearing a "Life is Good" tshirt (La was wearing one in her last days on earth) and Baby Sophie is wearing yellow (La's signature color). So, yeah. Thanks girly. I will love her muchly.
This is the view from where I sit in my sunroom. It's our backyard and while I don't often go in the pool, sitting near water (even if inside in the air conditioning) is very peaceful. I am pretty sure we bought the house just for this view.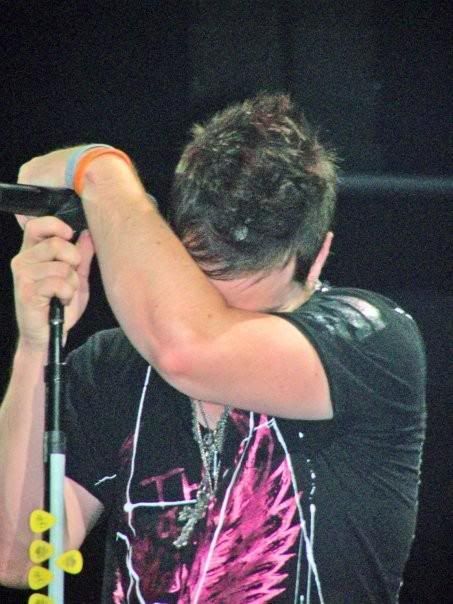 And, of course, these arms. :)