Not for me, personally, unfortunately. For the blog, darlink! It's been two years now since I debuted this design and I love the colors and the header but the body needs some lifting (not unlike mine, alas!). I contacted super wonderful blog designer Leanne Wildermuth to see what she could do. I zipped around her portfolio to see if I could find something more in line with what I was thinking and sure enough I did – right here in Petroville!
I like the sidebars where she has all her Twitter and Facebook info and other fun things. I won't be having advertising (because, seriously, who would pay to advertise on pages that have all of three readers? Not that I don't love all three of you, of course! Still.) but will find other fun things to put on there. It was time.
(Edited to add for The Gal: the header will stay the same (cats, coffee, books = me) – just the stuff underneath that will look different. No worries!)
Leanne says it will be done by the end of the week so don't be surprised if you pop on one day and it looks somehow the same and different all at once! :-)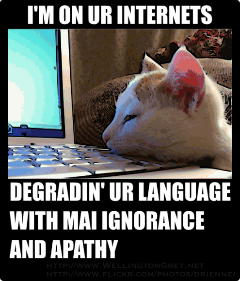 In other news, I've decided to dedicate an hour each evening to doing my seminary work. Even if I sit and doodle and nothing of any import comes out, it will be a start. Here's what I am dragging my feet on:
1. Eight page paper on some aspect of the death/dying process – I've decided to do it on relationships as rebirth and talk about the theme "With every goodbye you learn". (I've dragged my heels on this for almost two years, people. It was only after Counseling week that I was ready to tackle it.)
2. Write a one page book review of the last Vera Stanley Alder book. ONE PAGE, friends. ONE FRICKING PAGE. If she asked me to write a blog post about it, I probably could do that easily.
3. A one-page reaction paper on the following books:
* Ancient Wisdom; Modern Insight – (my review? This book sucked. I hated it.)
* The Astral Body – (Bought it – haven't read it. Looks intimidating)
* Bridge to Superconsciousness – (Bought it ($30!) and it's got lots of good stuff in it. I read bits at a time.
4. A two-page written response on the series Adventures in Awareness, Series 1 – (I listened to the tapes in 2006 while driving back and forth to see my mom in the hospital. Good info. have forgotten it all. Now have to go back and listen again. And it's on cassette tape! I don't even have a car with a tape player any more! AACK!)
5. Project: A brief paper (6-8 pages) that discusses the information presented in A. E. Powell's The Astral Body with regard to intuitive development/intuitive readings. (Suppose I should start reading the book, eh?)
So, you can see why I need to get my ass in gear. If I can sit here surfing LOLcat sites for an hour, surely I can be doing something toward my Seminary work. Discipline is NOT my middle name. It's Mary.