Here's the view from where I sit right now: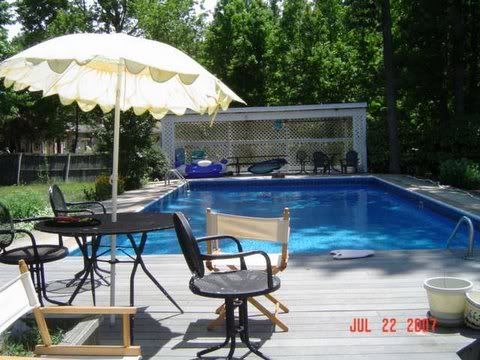 This is the aforementioned pool. See how nice it is to just look at?
Here's one of the blogs I am monitoring – thought you might enjoy reading someone else's ramblings for a change!
Introducing LaDonna, blogging as the Domestic Geek. The LiveStrong foundation is her charity of choice, btw. She's doing posts related to health issues …. check them out!