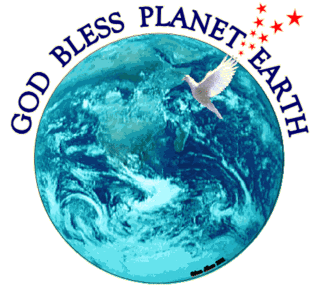 We pray for peace on earth, support for all victims of natural and unnatural disasters, healing for hurting hearts, bodies, minds, and souls, and clarity in all our decisions. We pray for quick and easy resolution to all difficult and painful situations and lessons. We ask you to guide us and those we love with Grace and assist us in learning our lessons as gently as possible so we can release the struggle in our lives.

We pray especially for all special intentions of the members of this list and all whom we love.
©2001 Ann Albers
And this prayer, taken from the Sancta Sophia site – called "The Great Invocation"
The Great Invocation

From the point of Light within the Mind of God
Let Light stream forth into human minds.
Let Light descend on Earth.

From the point of Love within the Heart of God
Let Love stream forth into human hearts.
May the Coming One return to Earth.

From the Center where the Will of God is known
Let purpose guide all little human wills—
The purpose which the Masters know and serve.

From the center which we call the human race
Let the Plan of Love and Light work out
And may it seal the door where evil dwells.
Let Light and Love and Power restore the Plan on Earth.