Who here reads Cute Overload? How can you resist such adorable pictures like this?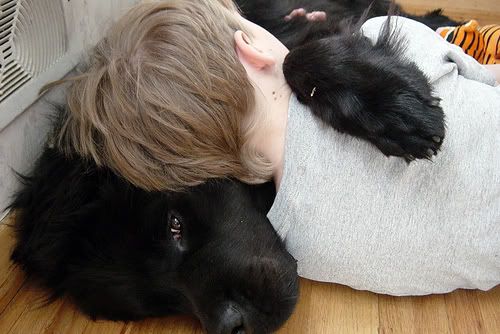 I couldn't, mostly because I'd give almost anything to be snuggled up with that sweet newfie snoozing like 3/5ths of my household is doing right now.
You gotta check out that site for the AWWWW quotient alone!