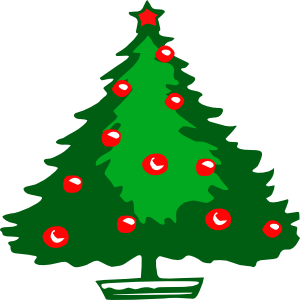 Having spent the better part of two days with my family and Duty's, I present to you: Lisa's Christmas 2008 observations:
1. My family truly "gets" me. I got all kinds of awesome cat things as well as a really cool bracelet from the Niece of Artsy-Fartsy, a statue of St. Francis from Auntie Marge and good sniffy candles. Duty was no slacker either giving me a dvd player for the upstairs tv, the requisite WTP ornament and Starbucks gift card. I feel well loved (even without the gifts, please to be noting) and well gotten. Thank you all.
2. Duty's family even gets me! I got a Borders gift card from oldest brother as well as a lovely necklace and bracelet from the Sister-in-Law of Love (who, btw, puts on a mighty nice brunch every Christmas morn with her co-chef/husband. YUMMM!)
3. Best fun today was visiting Aunt Nellie and making her giggle again. I would bring that woman here to live out the rest of her days with us, if I could. I love her dearly.
4. Best fun yesterday was watching the not-so-bitty Luke try to sit on the dump truck we gave him. Hopefully, he won't take the "dump" part of it literally. That kid cracks me up.
5. I am over Christmas music. Unless it's Cookie singing (and surprise – even then!), I'm done for 364 days or more.
6. I am not, however, over my beloved Italian cookies. MMMMMMMM. Thems good eatins!
TGIF tomomrrow, all. This girl is tired.