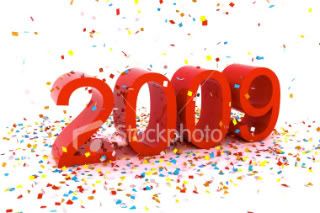 Happy New Year to all my (3) friends who read this here blog. So far, so good. Bush is almost gone (physically – mentally, I don't think he's ever been there), the holidays are behind us and a whole year of interesting things are in front of us. While I had a nice Christmas and a livelier than usual NYE (i.e. wasn't asleep at midnight), I am happy to be done with all the faux celebrating and whatnot and move on. I'm nothing if not a progressive! (ha ha)
Plans for the Woo in '09
This is the year I am actually going to ramp up Into The Mystic and get going with my readings and Soul Realignment work. In fact, this is the MONTH where I am going to offer a free mini-reading of one of your Spirit Guides in a contest. So, stay tuned for more info on that.
Plans for the chick in 2009
So yeah. Gonna do that master cleanse thingy at the end of the month for 10 days.
In a nutshell, the Master Cleanse is this:
* The diet takes at least 10 days
* The only nourishment that you take is a special lemonade concoction made from lemon juice, maple syrup, cayenne pepper, and water, six to twelve glasses per day, each glass containing about 110 calories in sugar carbohydrates
* An herbal laxative tea is drunk at night and a quart of salt water is drunk first thing in the morning, resulting in several liquid bowel movements every day — you need to always be near a toilet when you do this diet, and you need to stock up on toilet paper (This sounds fun, doesn't it?? YIKES)
* You come off the diet by transitioning to solid food over a few days, ideally becoming a raw food vegetarian in Stanley Burroughs' version of the diet
Cousin O'Flair did this and wrote me in some detail about it. It sounds rather icky, I think, to be honest but I gotta get this crap (literally and figuratively) out of my system. I've eaten way too much and have done no exercise and I feel like a big slug so I'm kick-starting my ass this way.
Please don't tell me any horror stories about your sister-in-law's cousin's nephew who did this and was on the toilet for forty days. Just be supportive and in return I won't post stories about what I find in the toilet during my days in there. (I'm on an email list for this cleanse and trust me when I tell you that they post really detailed information on their daily activities that I can totally live without. I won't be sharing that with anyone.) I'm pretty sure I won't be living my life as a raw food vegetarian (or any kind of vegetarian) but I do hope that I get some yuck out of my body and feel a lot better.
Other than that, I will be continuing my 12 year old crushing on Cookie and following him to whatever venue he and the "Easy-on-the-eyes" band appear around these here parts. (Gotta keep the crushin' going, right?)
And now, watch this for your tee-heeing pleasure. (Don't ask me to 'splain why I find this funny – I just know I laugh every time I watch it.)