Dear Diary,
Today I am feeling a strong need to go deep into the happy places in my world and I bet all three of you can guess where those places are! But for the ones who read this on the downlow and don't yet know all there is to know about the dorky chick that I am, this one's for you.
First place of happy – yes, the dreaded LOLcat. I don't care what anyone says. I love LOLcats. Bite me.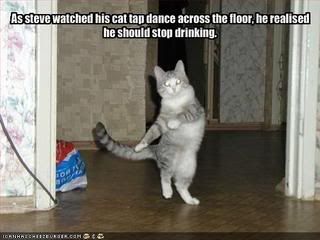 Second place of happy because arm porn (and pirate pants) is always a good thing:

Third place of happy: Edible cookies (as opposed to only semi-edible COOKies in 2POH):

Last place of happy – coffee! with cream and two splenda and make it extra extra hot!