Who are you people reading this blog? Out yourselves, I say! (you know, or not)
More lists for you to read quickly and get on with your life:
1. Concerns over possible Cookie show postponement are pretty much unfounded. While there's much speculation in Cookville about why, no one knows for sure so I won't go into it. However, it appears that Thursday and Friday's shows are a go. Still cannot find the damn boots and know I will look like a dorky-ass old lady if I don't wear cool shoes. Must make concerted effort tomorrow to find them and if not, hie thine self off to a "cool shoe" store because I. will. not. look. old. at this show.
2. So yeah. I decided to walk in the Race for Hope to benefit the National Brain Tumor Society in Washington DC. I'm on the "Cook Fans Unite2Fight Brain Cancer" team and will be walking on May 3 with a whole bunch of other DC fans from all the different forums online. I've not done anything like this before but it's only 3.11 miles and I think I can manage to move my butt that far! If you want to support me, I'd love it – just go here and follow the instructions to donate.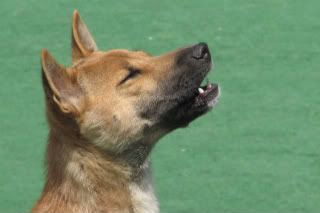 3. Why does my dog howl when I sing? Should I take that personally?
4. Did you see that The Gal Herself has gone on vacation to a Spa? WTH? Who am I going to steal content from? Dammit. I am going to have to recycle old posts just to keep going.