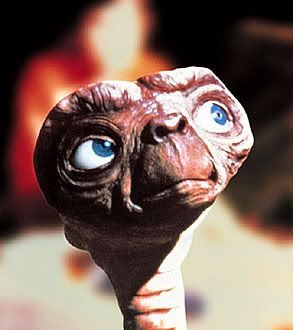 Much to write about including but not limited to:
1. Lovely celebration of Auntie's life
2. 48 hours offline – personal record, I believe
3. Those who know me will understand why this seating arrangement on the plane just about killed me. To my left, (I am not making this up), Barack Obama's former personal assistant (when he was Senator) (and what a cutie he was, too. Either that or the one beer I had hit me hard) and to my right, a very nice lady who would not shut the hell up. Every time I got to ask Obama boy a question, Chatty Cathy would butt in and start talking about whatever minutiae came into her head. Talk about yer "chatus interruptus"!! I wanted to cry or punch her. (more on this in another post)
4. By the time I shuffle off this mortal coil, I will have divested myself of every knick-knack I own because I don't have a kid who will be doing what Cousin 'O Love has in her future and I'm pretty sure my cat won't be real fond of the chore. I did this for my mom and while it was interesting for about three minutes, it lost its charm quickly. Because I'm nice like that, I offered C O'L my assistance in divesting said chotzkes when she deemed it necessary.
5. Had big fun with Godmommy of Love (and now the family matriarch), "don't call her Aunt" Geri, Cousin O'Love (great eulogy, of course) and "Husband O'acts like he just met us even though they've been married 27 years". (That's too long to type out so it's good I don't often mention him. He really should be known as the "Dad of Goddaughter of Love" which is shorter and more loving, no?)
So, stories are stirring in my head. You shall be the lucky recipient of them sooner rather than later.