Everyone loves pictures so here are some of mine you might not have seen:
This is my desk at work decorated with pretty flowers one of the brokers gave me. And yes, that IS a David Cook picture under the clear matting there. How funny you should notice.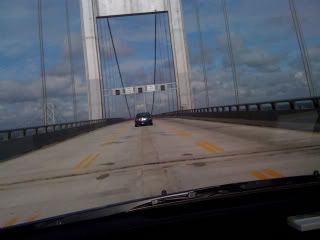 This is my drive over the bridge into work one day last week. Yes I know I should be driving rather than photographing the clouds but don't they look cool?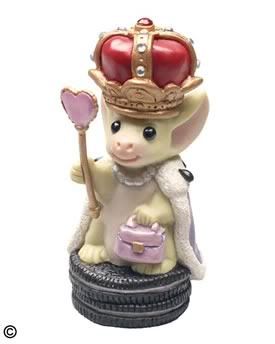 Don't ask why because I don't even know but this figurine makes me happy. I remember sending a picture of it to Lauren saying how much I loved it and wouldn't you know? She got it for me for my birthday that year. Do you think it was foreshadowing my love for all things COOKie?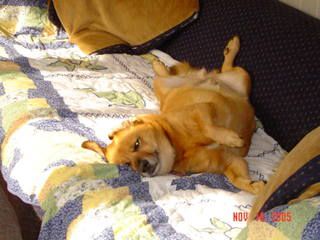 This picture sums up my dog's personality entirely. What a doofus. I love him but he is a goofball beyond measure. Max de dogg, he is.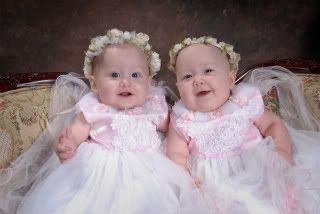 And finally, the goddaughter of Love & Pudge, (on the right) pictured here with her twin sister, Andi. They don't normally go out dressed that way but what fun is it having girls if you can't dress them up like dolls?? (Admit it, she's a cutie even with the resemblance to you-know-who.)